GIG ALERT: Greek Jewish Festival 2015
Join the Greek Jewish Festival as we celebrate the unique Romaniote and Sephardic heritage of Kehila Kedosha Janina. Experience authentic kosher Greek foods and homemade Greek pastries, traditional Greek dancing and live Greek and Sephardic music, an outdoor marketplace full of vendors, arts and educational activities for kids, and much more!
The New York Andalus Ensemble Chamber Orchestra will be headlining the festival. Please join us for this exciting outdoor performance.
For more information: http://www.kkjfestival.com/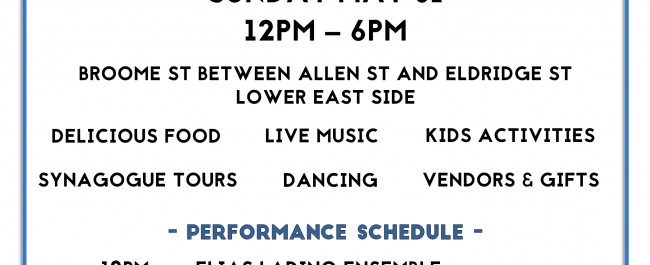 Gig Alert
Comments
comments