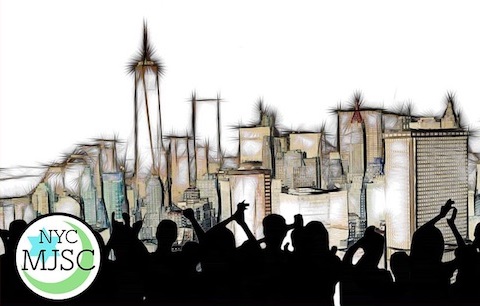 Muslim and Jewish Music of North Africa and the Middle East: An Interfeast
Samuel Torjman Thomas, Director of the fabulous NY Andalus Ensemble and an ethnomusicologist, will lead an evening of music and discussion. We will focus on texts and songs that evoke a shared Muslim-Jewish experience as evident through musical traditions of North Africa and the Middle East. The evening will include a lecture with live music demonstrations, and a delicious vegetarian dinner.
Thursday, May 11th, 6:30-9:30pm
Intersections International
145 West 28th Street, 11th Floor

This event is part of the NYC Muslim-Jewish Solidarity Committee's Interfeast program. Interfeasts are small, themed dinners. If you're interested in hosting an Interfeast, please contact info@muslimjewishsolidarity.org.
Tickets: https://www.eventbrite.com/e/muslim-and-jewish-music-of-north-africa-and-the-middle-east-an-interfeast-tickets-33752483587
Facebook: https://www.facebook.com/events/1168760546586543/
Gig Alert
Comments
comments