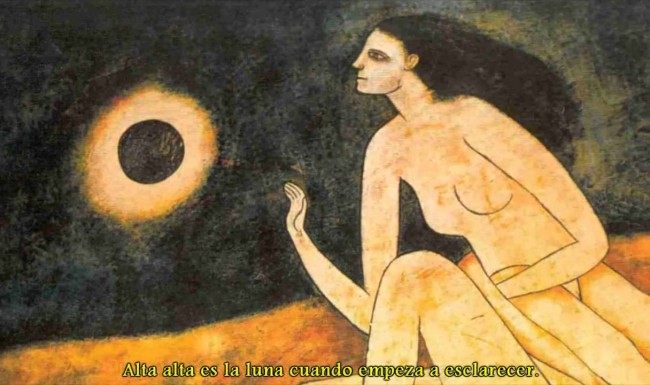 JCC Manhattan – An Evening of Jewish and Muslim Shared Musical Traditions
Join us for an evening exploring the shared traditions of Jewish and Muslim music with members of the New York Andalus Ensemble, led by multi-instrumentalist and professor of ethnomusicology and Sephardic studies, Dr. Samuel Torjman Thomas. Following dinner you'll be treated to the sounds of these unique but overlapping traditions.
New York Andalus Ensemble (Chamber Orchestra) – Samuel Torjman Thomas, vocals/oud; Laura Townsend vocals; Eylem Basaldi, violin; John Murchison, bass/percussion 
WHAT IS SHABBAT SHABBANG?
It starts with rituals and appetizers in the lobby. It continues with fascinating and entertaining program offerings, paired with a dairy meal and seasonal wines. We reconvene for delicious desserts and coffee. Your weekend has not just begun. It's kicked off–with a SHABBANG.
For more information, please visit: JCC Manhattan Website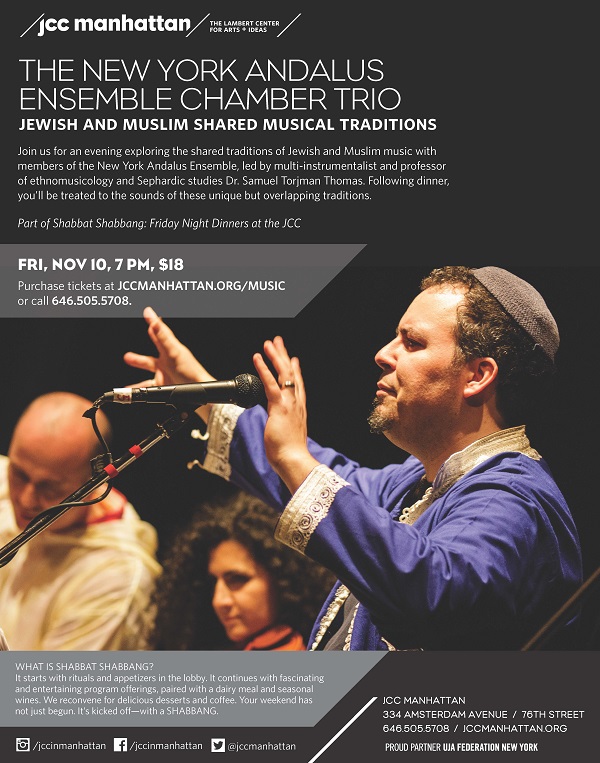 Gig Alert
Comments
comments